Access Control by American Security Professionals
American Security Professional provides Denver Access Control for Business Security.
Access control refers to the practice of restricting entrance to a a building,  property, or a room to only authorized personnel through mechanical means such as locks and keys, or through technological means such as access control systems like the man-trap.
Within these differing environments, physical key management may also be employed as a means of further managing and monitoring access to mechanically keyed areas or access to certain small assets
Mechanical locks and keys do not allow restriction of the key holder to specific times or dates. Mechanical locks and keys do not provide records of the key used on any specific door, and the keys can be easily copied or transferred to an unauthorized person. When a key is lost or the key holder is no longer authorized to use the protected area, the mechanical locks should be re-keyed.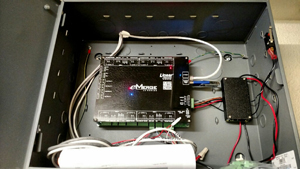 Electronic access control uses computers to solve the limitations of mechanical locks and keys with a wide range of credentials that can be used to replace mechanical keys. The electronic access control system grants access based on the credential presented. When access is granted, the door is unlocked for a predetermined time and the transaction is recorded. When access is refused, the door remains locked and the attempted access is recorded. The system should also monitor the door and alarm if the door is forced open or held open too long after being unlocked.
Access Control System Operation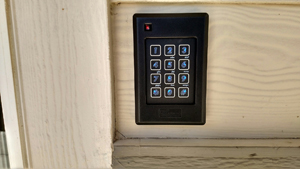 Access control system operation begins when a credential is presented to a reader, the reader sends the credential's information, usually a number, to a control panel, a highly reliable processor.
Access control system operation continues when the control panel compares the credential's number to an access control list, grants or denies the presented request, and sends a transaction log to a database. When access is denied based on the access control list, the door remains locked. If there is a match between the credential and the access control list, the control panel operates a relay that in turn unlocks the door.
The control panel also ignores a door open signal to prevent an alarm. Often the reader provides feedback, such as a flashing red LED for an access denied and a flashing green LED for an access granted.
Access Control System Components
Access control system components can be found in major cities such as New York City or any other large metro area.
With Access control system components an access control point, which can be a door, turnstile, parking gate, elevator, or other physical barrier, where granting access can be electronically controlled. Typically, the access point is a door. An electronic access control door can contain several elements.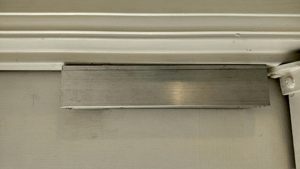 At its most basic, there is a stand-alone electric lock. The lock is unlocked by an operator with a switch. To automate this, operator intervention is replaced by a reader. The reader could be a keypad where a code is entered, it could be a card reader, or it could be a biometric reader.
Readers that usually make up part of a group of Access control system components do not usually make an access decision, but send a card number to an access control panel that verifies the number against an access list. To monitor the door position a magnetic door switch can be used. In concept, the door switch is not unlike those on refrigerators or car doors.
Generally only entry is controlled, and exit is uncontrolled by the Access control system components. In cases where exit is also controlled, a second reader is used on the opposite side of the door. In cases where exit is not controlled, free exit, a device called a request-to-exit (REX) is used.
Request-to-exit devices can be a push-button or a motion detector. When the button is pushed, or the motion detector detects motion at the door, the door alarm is temporarily ignored while the door is opened.
Exiting a door without having to electrically unlock the door is called mechanical free egress. This is an important safety feature. In cases where the lock must be electrically unlocked on exit, the request-to-exit device also unlocks the door.
Denver Access Control Permit
Denver access control permits are required by the City of Denver for potential emergencies such as in the case of a fire or life threatening situations as well as other safety concerns.
Denver Access Control License
Denver access control licenses are required by City of Denver to insure safe and professional installations for all local businesses or new construction projects. Make sure you are dealing with Denver Access Control License holders.
Denver Access Control Systems
American Security Security provides Denver access control systems and services that include system design and engineering, installation, service and support. American Security Security provides a complete access control solution that provides businesses with a single source of responsibility for all desired controlled openings. In short, your Denver access control system becomes an integral part of your entire security door opening solutions.
To learn more about Denver access control for business security give us a call today at 303-337-3664 to speak with an American Security Professional representative to protect your assets.