Alarm Monitoring
Security Alarm Monitoring
American Security Professionals of Colorado has chosen Monitronics International Alarm Monitoring for its clients as a preferred provider of State-of-the-art monitoring services.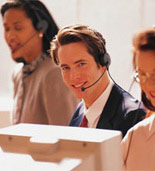 Monitronics International is one of the largest, fastest growing alarm monitoring companies in the United States. Located in Dallas, the company provides nationwide security system design, installation, and alarm monitoring services to more than 1,000,000 plus residential customers and commercial clients through its trusted network of independent Authorized Dealers.
The heart of Monitronics' security operations is its Monitoring Center, which meets or exceeds all UL and National Fire Protection Association standards.
The company has invested more than $10 million in state-of-the-art central station equipment to ensure uninterrupted service to its home security customers and commercial clients. The Monitronics commitment to providing advanced telecommunications, computing, and power technology enables the fastest alarm response and service call support available through out the state of Colorado.
Monitronics is the largest independently owned security company in the U.S. and is the industry leader in Two-Way Interactive Audio Verification monitoring. The company has been honored by Inc. magazine as one of the fastest growing privately held home security companies in the country, achieving Inc. 500 status for a record seven consecutive years.

Qualifications
State-of-the-art, UL-listed alarm monitoring central station

Meets or exceeds all UL and NFPA standards

Member of NFPA (National Fire Protection Association)

Member of NBFAA (National Burglar & Fire Alarm Association)

Member of CSAA (Central Station Alarm Association)
Recognition
Record holder for seven consecutive years on the Inc 500 Fastest Growing Companies in the U.S.

Industry leader in Two-Way Interactive Audio Verification monitoring