Call 303-337-3664
… for your free Security Review
Business and Home Security Alarms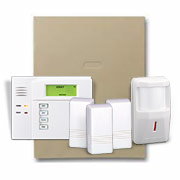 Sign-up for a Free Alarm System valued at $850.00. Get Home or Business Security & have Peace of Mind Today!
Click for Details Here
American Security Professionals of Colorado keeps their quality standards high by installing Honeywell business & home security alarm systems, which feature the best combination of features and user friendly interfaces.
Dependable wireless components and keypads, Honeywell business & home security alarm systems are state of the art for both of your home and business security needs.
We only use the best, as well as trusted & most experienced installation technicians, and implement installation quality standards that result in the best possible alarm system for your home or business.
An American Security Professionals Alarm System consists of the best quality Honeywell components, installed by the best technicians, and monitored with our Alarm Monitoring service in throughout the state of Colorado.
All burglar alarm systems include equipment, professional installation, and 24-hour monitoring. Your system also may be customized with additional sensors and accessories for an extra charge. This results in a system that you can depend on to protect what is important to you.
Closed-circuit television (CCTV) available! Click Here for Details.
American Security Professionals serve the entire state of Colorado including Denver, Colorado Springs, Fort Collins, Pueblo, Greeley, Loveland.
Call us today and see how easy and fast we can give the peace of mind by protecting your property by Denver's most trusted security professionals.
Denver Metro area call:  303-337-3664
(Colorado Springs, Fort Collins, Pueblo etc.)